Automotive Cybersecurity: Argus, Panasonic, McAffee, ASRG HSB Munich Re & Trend Micro | auto connected car news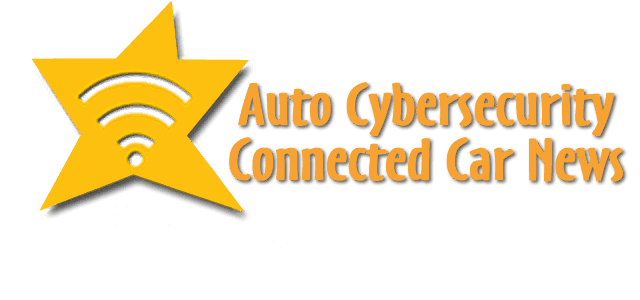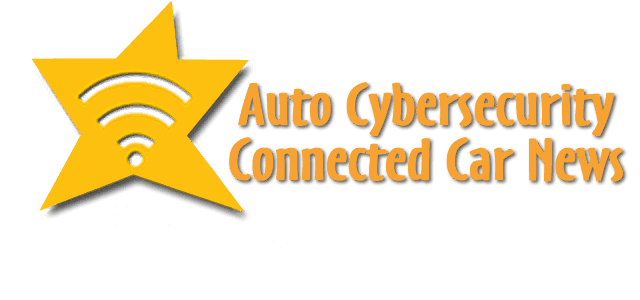 In automotive cybersecurity news are Argus, Panasonic, McAffee, ASRG HSB Munich Re and Trend Micro.
Argus Cyber Security Partners with Microsoft Azure
Argus Cyber Security, a global leader in automotive cyber security, has collaborated with Microsoft Azure IoT and joined the Microsoft partner network to provide vehicle manufacturers the ability to monitor, detect, and mitigate attacks in the cloud.
Argus cyber security suite, integrated with Azure IoT for automotive applications, includes Argus Fleet Protection, an Automotive Security Operation Center (ASOC) solution, in-vehicle insights from Argus Connected ECU Protection, and update capabilities with Argus Software Updates Over-the-Air (OTA).  This end-to-end cloud solution is among the first to provide vehicle manufacturers full visibility into the cyber health of their fleet with on-board and off-board monitoring.
This collaboration in automotive provides vehicle manufacturers easier access to security-related in-vehicle information as well as comprehensive coverage of security events. Argus Connected ECU Protection, deployed on connected ECUs such as telematics, infotainment centers, and ADAS units, detects operating system anomalies and suspicious activity in the vehicle according to customer-defined threat models. Threat models can be based on UNECE R 155 (WP.29), the MITRE Attack framework, or any other chosen model.  Alerts from the vehicle are sent to Argus Fleet Protection where they are fused with insights from other sources in dedicated automotive threat hunting and investigation modules. By integrating end-to-end automotive cyber security with Microsoft Azure IoT, vehicle manufacturers can leverage data across a wide range of sources to build a more accurate, all-encompassing cyber intelligence picture.
Moreover, with Argus Delta OTA update technologies, vehicle manufacturers are able to implement security updates OTA to immediately reduce exposure to cyber risks, while reducing vehicle downtimes and deployment costs.
Panasonic & McAfee to Build Vehicle SOC
Panasonic Corporation and McAfee Corp. (Nasdaq: MCFE), have agreed to jointly start building a Vehicle Security Operation Center (hereinafter, Vehicle SOC) to commercialize vehicle security monitoring services. To protect connected vehicles around the world against cyber-attacks, the companies will build vehicle SOCs that enable accurate detection and early response to attacks and help strengthen Cybersecurity measures in the automotive industry.
Panasonic has already been operating SOCs for factories since 2016 to protect systems and networks that manage and control factory equipment and production processes against cyber-attacks – prior to SOC for automobiles. For automobiles, they have developed a Automotive Intrusion Detection System that mounts on a vehicle, detects the occurrence of a cyber-attack and the type of attack, and transmits analysis data to the vehicle SOC and a Security Information and Event Management System that analyzes and visualizes a large amount of data received from the Automotive Intrusion Detection System in the vehicle SOC. McAfee supports world-class SOCs and Managed Security Services (MSSs), and has the know-how cultivated by building and operationally supporting numerous SOCs. The Company will bring these together and start building vehicle SOCs to monitor cyber-attacks that may be conducted against vehicles around the world.
With the innovative development of autonomous driving, the advancement of digitalization, and the increasing number of connected cars, the risk of cyber-attacks against automobiles is increasing every year. It has become urgent for the automotive industry to establish mechanisms to protect and monitor vehicles from cyber-attacks. The Vehicle Security Operation Center will enable the provision of monitoring services to monitor connected cars around the world and contribute to the development of a safe and secure mobility society.
ASRG Works with Cybellum
The Automotive Security Research Group (ASRG) announced its partnership with Cybellum, a leader in Automotive Cybersecurity Risk Assessment.
This partnership will support the members and goals of ASRG, specifically the development of an open vulnerability management platform for automotive products. The new platform will assist the community by allowing access to knowledge on current and past vulnerabilities including a responsible disclosure program.
"We need to partner with experts like Cybellum to enhance our members' knowledge on how to identify potential risks in their products and provide the most secure solutions available," said John Heldreth, Founder of ASRG. "Through our partners program, we empower our members to keep up with industry innovation and challenges. Access to innovative solution providers like Cybellum allows our members to enhance their vulnerability management operations, stay informed of relevant cybersecurity threats, and align their organization with the latest technology developments."
The Automotive Security Research Group (ASRG) is a non-profit organization focused on the advancement of the automotive security industry. Through knowledge, networking and collaboration, we enable the worldwide community of nearly 6000 members in 40 locations to create more secure products by building competencies in automotive security. To get more involved, make an impact on the industry, participate in a technical committee, or become part of a project, please reach out to us. You can find out more about ASRG at www.asrg.io.
American Drivers Worried About Hackers
U.S. motorists worry about possible cyber-attacks on their connected vehicles, a survey by HSB, part of Munich Re, reported today, and some even believe a hacker could confront them over their car audio systems or disable automotive safety features.
The HSB poll by Zogby Analytics found that 37 percent of consumers who responded were somewhat or very concerned about the cyber security and safety of connected and automated vehicles.
A similar number (35 percent) feared that a virus, hacking incident or other cyber-attack could damage or destroy their vehicle's data, software or operating systems.
In a similar finding, 11 percent of those responding said they drive an electric vehicle and 50 percent of them were concerned that charging stations could be a point of entry for a cyber-attack.
Of the 55 percent of consumers who sync smartphones or other devices, 51 percent don't know or aren't sure what personal information is stored in their vehicle's entertainment system.
"Our cars are more connected than ever," said Timothy Zeilman, vice president for HSB, a provider of cyber insurance and services. "It's hard for consumers to keep up with rapidly evolving vehicle technology and they wonder if their privacy and personal information is protected."
Hackers on the Radio?
One in ten consumers reported a hacking incident or other cyber-attack had affected their vehicle, up three percent from a similar HSB poll the year before.
As connected technology continues to advance, some are concerned not only that their vehicle could be hacked, but also controlled by others remotely.
When asked what worried them most about a possible cyber-attack on their vehicle, 46 percent of consumers were very concerned a hacker might communicate with them over their audio system, perhaps to coerce them or demand a ransom payment.
Other top concerns were their vehicle being immobilized (25 percent very concerned), safety systems compromised (23 percent) and being locked out of their vehicle (14 percent).
The most common technologies installed in vehicles included Bluetooth (53 percent), navigation systems (42 percent) and vehicle safety sensors (39 percent).
Thirty-six percent of consumers owned smartphone apps that connected to their vehicles, while 24 percent had Wi-Fi or mobile hotspots that provided internet service on the road.
Survey Methodology
Zogby Analytics was commissioned by HSB to conduct a survey in December 2020 of 1,509 adults in the United States about their attitudes, experiences and concerns about cyber safety. Based on a confidence level of 95 percent, the margin for error is plus or minus 2.5 percentage points. That means all other things being equal, the identical survey would have results within the margin of error 95 times out of 100.
Trend Micro's New Cybersecurity Research
Trend Micro Incorporated, a global leader in cybersecurity, today announced a major new study into connected car security that describes multiple scenarios in which drivers could encounter attacks that threaten the safety of themselves and others.
The report reveals the scope of the cybersecurity risks examined. Researchers evaluated 29 real-world attack scenarios according to the DREAD1 threat model for qualitative risk analysis. These attacks could be launched remotely against and/or from victim vehicles. Examples and highlights include:
"Our research shows that there are ample opportunities for attackers looking to abuse connected car technology," said Rainer Vosseler, threat research manager for Trend Micro. "Fortunately, there are currently limited opportunities for attacks, and criminals have not found reliable ways to monetize such attacks. With the U.N.'s recent regulations requiring all connected cars to include cybersecurity, as well as a new ISO standard underway, now is the time for stakeholders across the industry to better identify and address cyber risk as we accelerate towards a connected and autonomous vehicle future." 2
More than 125 million passenger cars with embedded connectivity are forecast to ship worldwide between 2018 and 2022, and progress continues to advance towards fully autonomous vehicles. This advancement will create a complex ecosystem comprising cloud, IoT, 5G and other key technologies. It also features an enormous attack surface comprising potentially millions of endpoints and end users.
As the industry develops, there will be multiple opportunities for monetization and sabotage for cybercriminals, hacktivists, terrorists, nation states, insiders and even unscrupulous operators, the report warns. Of all 29 attack vectors studied, the overall risk of successful cyber attacks was assessed as Medium. However, as SaaS applications become embedded in the Electrical/Electronics (E/E) architecture of vehicles and cybercriminals create new monetization strategies, an evolution in attacks will lead to higher risk threats.
To mitigate the risks outlined in the study, connected car security must be designed with an integrated view of all critical areas to secure the end-to-end data supply chain. Trend Micro has the following high-level guidance for protecting connected cars:
Trend Micro offers IoT cybersecurity solutions specific to connected cars.
Automotive Tire Market to Develop at a 12.12% CAGR by 2027 | Market Research Future (MRFR) – Travel Industry Today – EIN Presswire
Key companies profiled are Michelin (France), Bridgestone (Japan), Continental AG (Germany), Hankook Tire (South Korea), Pirelli & C. S.p.A. (Italy), Toyo Tire Corporation (Japan), Kumho Tire (South Korea), Giti Tire (Singapore), Maxxis International (Taiwan), Nexen Tire Corporation (South Korea)., among others.
/EIN News/ — Pune, May 27, 2021 (GLOBE NEWSWIRE) — Automotive Tire Market Analysis
Market Research Future (MRFR) projects the global automotive tire market to exhibit a 12.12% CAGR from 2020-2027 (forecast period).
Many automotive tire industry players are currently investing heavily in product development and expanding production capacities. In addition, significant investments are made in the R&D centers of various tire manufacturing companies and universities in order to test groundbreaking prototypes.
Governments have updated more stringent safety regulations progressively in response to rising road accident rates, which is driving business growth. To reduce escalating accident rates, monitoring bodies in developed regions are mandating the installation of advanced automotive tires in automobiles. Furthermore, rising vehicle production and sales drive the market forward. The global rise in car sales has resulted in a strong demand for the automotive tire.
However, price volatility and the demand-supply gap in raw materials needed for tire production are the major factors expected to stymie market development. Furthermore, the need for a duty-free procedure presents commercial and regulatory issues for both vehicle and parts manufacturers.
Get Free Sample PDF Brochure:
COVID-19 Impact on the Global Automotive Tire Market
COVID 19 wreaked havoc on the global automotive tire market, wreaking the entire automotive industry. The coronavirus pandemic has caused a sharp drop in the tire industry, prompting tire producers to cut production at their manufacturing plants. As a result of the epidemic's destruction, some primary raw material suppliers reduced production in some regions.
While several companies were forced to merge and reduce employees, some tire industry players immediately began working on countermeasures to mitigate the effect. These tire manufacturers expanded their partnerships, building alliances with major automotive original equipment manufacturers (OEMs).
Furthermore, they took risky tactics, such as an active online presence and attentive customer service. This plan to use digital platforms to communicate with prospective buyers is a game-changer. As a result, the automotive tire industry is quickly returning to normal.
Market Segmentation
The global automotive tire industry has been segmented on the basis of rim size, distribution channel, vehicle type, and season propulsion type.
By rim size, the global automotive tire market has been segmented into 13″–15″, 16″–18″, 19″–21″, and >21″. The 13″–15″ rim size segment holds the largest market share due to the growing use in passenger cars with GVWR <3.0 tons. Automotive tires with rim sizes varying from 16″ to 18″ are used in wheels that require a lower sidewall height to maintain adequate clearance when they go over potholes and bumps and, making the suspension fully compress and rebound. 
By distribution channel, the global automotive tire market has been segmented into OEM and aftermarket. Among these, the OEM segment holds the largest market share, including production, procurement, and installation of automotive tires. Many automotive tire manufacturing companies around the world are working on enhanced safety and comfort using advanced production techniques.
By vehicle type, the global automotive tire market has been segmented into passenger cars, light commercial vehicles (LCV), and heavy commercial vehicles (HCV). Among these, the passenger car holds for the largest segment due to the increasing production of passenger vehicles due to the growing demand and sales of these vehicles. Light commercial vehicles (LCVs) include pickup trucks, minivans, and buses. Continuous development in the manufacturing, processing, logistics, and tourism & hospitality sectors creates a substantial demand for LCVs. On the flip side, growth in heavy commercial vehicles (HCVs) is powered by the increasing use of tractors, heavy trucks, and trailers in the quickly growing transportation & logistics industry across the globe. 
By season propulsion type, the global automotive tire market has been segmented into winter, summer, and all seasons. Of these, the winter tires segment accounts for a substantial market share. Winter/snow tires can endure nerve-wracking winter driving conditions. On the flip side, summer tires with their special tread patterns and tread compounds guarantee a high grip on wet and dry roads. All-season tires are available in a variety of many types/models, load capacities, sizes, and speed ratings and are used in a broad variety of vehicles, from economy cars and sedans to minivans and pickup trucks.
Browse In-depth Market Research Report (106 pages) on Automotive Tire Market
Region-wise, the global automotive tire market has been segmented into North America, Europe, Asia Pacific, and the rest of the world. 
The Asia Pacific accounts for the lion's share of the global automotive tire industry. APAC is home to one of the world's largest automotive aftermarkets. With a market value of USD 57,932.4 million in 2019, the region held the largest market share in 2019. Factors such as the rapid expansion of the automotive industry and economy, especially in China, India, and Japan, drive the growth of the automotive tire market.
The region's increased automotive tire market demand can be attributed to increased construction activities, rapid industrial growth, and an increase in demand for fuel-efficient technologies. Furthermore, the involvement of many raw material suppliers, as well as favorable government guidelines, improves the size of the automotive tire industry. Countries with a heavy agricultural emphasis, such as Japan, China, and South Korea, are expected to have a high demand for automotive tires for agricultural vehicles.
Key Players
Michelin (France), Bridgestone (Japan), Continental AG (Germany), Hankook Tire (South Korea), Pirelli & C. S.p.A. (Italy), Toyo Tire Corporation (Japan), Kumho Tire (South Korea), Giti Tire (Singapore), Maxxis International (Taiwan), Nexen Tire Corporation (South Korea).
Share Your Queries:
January 6, 2021, Michelin North America, Inc., a global tire manufacturing corporation, reported that Purcell Tire & Rubber Company would join the MICHELIN Commercial Service Network (MCSN), Michelin Retread Technologies, Inc. (MRTI), and Oliver Rubber Company, LLC (Oliver) retreading networks. The collaboration will enable Michelin to secure a relationship across our entire line of business-to-business on- and off-road products and services.
October 12, 2020, Continental AG, a German multinational automotive parts manufacturer, has won a tire technology award for its CARE tire concept for electric robotaxis. The European Rubber Journal presented the "Journey to Automation" award (ERJ). The Conti CARE tire concept is cloud-based connectivity that provides fleet operators with especially efficient solutions for managing electric mobility.
September 14, 2020, Telle Tire & Auto Centers Inc., a St. Louis-based auto repair dealership, announced the purchase of J&W Automotive. Telle Tire & Auto Centers made nearly USD 11.3 million in sales in 2018. Telle Tire will have 16 locations in the Americas after the J&W purchase.
September 13, 2020, Alliance Tire Group (ATG), a Yokohama Rubber Manufacturing firm, reported a $ 165 million investment in its third plant in Visakhapatnam (India). The proposed plant would increase rubber production by over 20,000 tonnes per year.
Discover More Research Reports on Automobile Industry, By Market Research Future
Browse Related Reports:
Global Agricultural Tires Market Research Report: by Tire Type (Bias Tires and Radial Tires), by Sales Channel (OEM and Aftermarket), by Application (Tractors, Combine Harvesters, Sprayers, Trailers, Loaders, and Others), and Region (North America, Europe, Asia-Pacific, and the Rest of the World) – Forecast till 2026
Global Commercial Vehicle Telematics Market Research Report: By Type (Solutions and Services), By Provider Type (OEM and Aftermarket), By Vertical (Transportation & Logistics, Government & Utilities, Travel & Tourism, Construction, Education, Healthcare and Others) and Region (North America, Europe, Asia-Pacific and the Rest of the World) – Forecast till 2026
Global Luxury Shuttle Bus Market Research Report: By Seating Capacity (Below 25 Passengers, 25 to 40 Passengers and Above 40 Passengers), By Propulsion Type (Diesel/Gasoline, Alternate Fuels, Battery Electric Buses and Hybrid Electric Buses), By Application (Corporate, Government, School Coach, Airport Shuttle, Hospital & Medical Coach, Tourist Coach and Others) and Region (North America, Europe, Asia-Pacific and the Rest of the World) – Forecast till 2026
Global Automotive Semiconductor Market Research Report: By Component (Processors, Sensors, Memory Devices, Integrated Circuits, Discrete Power Devices and Others), By Application (Chassis, Power Electronics, Safety, Body Electronics, Comfort/Entertainment Unit and Others), By Vehicle Type (Passenger Cars, LCV and HCV) and Region (North America, Europe, Asia-Pacific and the Rest of the World) – Forecast till 2026
Global Electric Vehicle On-board Charger Market Research Report: By Current Type (AC and DC), By Propulsion Type (BEV, HEV and PHEV), By Vehicle Type (Passenger Cars, LCV and HCV) and Region (North America, Europe, Asia-Pacific and the Rest of the World) – Forecast till 2026
Global Automotive E Compressor Market Research Report: By Product (Scroll, Screw, Swash, Wobble and Others), By Drivetrain (BEV, HEV and PHEV), By Vehicle Type (Passenger Cars, LCV and HCV) and Region (North America, Europe, Asia-Pacific and the Rest of the World) – Forecast till 2026
Global Automotive Carbon Canister Market Research Report: By Type (Small Capacity Carbon Canister and Large Capacity Carbon Canister), By Sales Channel (OEM and Aftermarket), By Vehicle Type (Passenger Cars and Commercial Vehicles) and Region (North America, Europe, Asia-Pacific and the Rest of the World) – Forecast till 2026
Global Automotive Steering Knuckle Market Research Report: By Type (Alloy, Cast Iron and Others), By Sales Channel (OEM and Aftermarket), By Vehicle Type (Passenger Cars and Commercial Vehicles) and Region (North America, Europe, Asia-Pacific and the Rest of the World) – Forecast till 2026
Global Automotive Hinges Market Research Report: By Material (Steel, Aluminum and Composite Material), By Sales Channel (OEM and Aftermarket), By Vehicle Type (Passenger Cars and Commercial Vehicles), By Product (Door, Cabinet, Hood and Others) and Region (North America, Europe, Asia-Pacific and the Rest of the World) – Forecast till 2026
Global Automotive Airbag Fabric Market Research Report: By Yarn Type (Polyamide and Polyester), By Coating Type (Neoprene Coated, Silicone Coated and Uncoated), By Vehicle Type (Passenger Cars, Light Commercial Vehicles, Heavy Trucks and Buses & Coaches), By Airbag Type (Front Airbag, Side Airbag, Knee Airbag, Curtain Airbag and Other Airbags) and Region (North America, Europe, Asia-Pacific and the Rest of the World) – Forecast till 2026

About Market Research Future:
Market Research Future (MRFR) is a global market research company that takes pride in its services, offering a complete and accurate analysis with regard to diverse markets and consumers worldwide. Market Research Future has the distinguished objective of providing the optimal quality research and granular research to clients. Our market research studies by products, services, technologies, applications, end users, and market players for global, regional, and country level market segments, enable our clients to see more, know more, and do more, which help answer your most important questions.
Automotive History: 1958 Argentine Export Packard Pickup Truck – The Last Packard Badged Vehicle? | Curbside Classic
I stumbled upon this 1958 export-model Packard-badged Studebaker pickup truck recently while researching another piece, and figured it was too good not to share.
The story goes that in 1958, a group of Packard dealers in Argentina wanted to start selling trucks, but were licensed by the government to only import Packard vehicles. Unfortunately for them, Packard had not made a pickup truck since 1923. However, these dealers were not going to be deterred so easily.
At this time, Packard was owned by Studebaker, and Studebaker manufactured a perfectly serviceable pickup truck, albeit one that could not be imported into Argentina for no other reason than the name on the hood. So the dealers convinced Studebaker-Packard to slap the Packard name on the Studebaker Transtar truck for export purposes.
Making it somewhat worthy of the Packard name, these trucks appear to have been very well equipped, at least by the standards of the day. The Packard trucks were all 3/4-ton (750 kg) models with a NAPCO four-wheel-drive system. The only engine offered was the "Packard Star" 170 hp 259 ci Studebaker V8, the top Studebaker truck engine in 1958. The sole transmission was a four-speed manual with a two-speed transfer case. The only option appears to have been the front winch.
While the above ad proclaims that they were "Totally constructed in the country," in actuality these would have been CKD kits assembled using imported parts. In any case, sales were slow, and production numbers were correspondingly small – some sources claim 28 units, others say 60. Sales (and production) likely leaked into the 1959 calendar year, giving these trucks the honor of being the last Packard branded vehicles to be produced.
The 1958 Packard Pickup truck has attained somewhat of a mythical status among Studebaker circles. For decades, the only records of these trucks' existence have been the three factory photos and one period advertisement included in the post above: No other evidence of these truck's existence has turned up, and none are known to have survived.
At least until very recently, that is. In April 2021, Diego Munoz of Argentina posted several tantalizing photos of a 1958 Packard truck he recently discovered to the Studebaker Drivers Club forums, offering definitive proof of these truck's existence, and that at least one example still survives.
Unfortunately, the photos he posted are of the front only. But from what we can see, there appear to be minor detail differences between the factory photos and the actual truck in terms of the badging on the front.
Automotive Engineering and Management Methods for Modern Vehicle Development – Addressing Functional Safety
My last blog post covered why and how the automotive sector is changing fast over the last few years – you can find that post here. A common expectation is that our future cars will be connected, automated, shared, and electric. In a current Motional Consumer Mobility report, Americans were asked what is their most important consideration to use a self-driving vehicle. Nearly two-thirds of Americans (65 percent) say safety is the most important consideration when deciding to use a self-driving vehicle. So let's take a closer look at automotive functional safety and how to deliver a safe product.
Safety Considerations for Product Design
Modern cars are a complex piece of technology. They are connected, have sophisticated Infotainment Systems (IVI) and Advanced Driver Assistance Systems (ADAS). You will be surprised about the amount of software used in the 30 to 70 electronic control units in a car. There are up to 100 million lines of code deployed in a modern high-end car today. System complexity will increase even more when we move beyond ADAS-supported driving to Automated Driving Systems (ADSs) in the future.
The challenge for the industry is that new potential hazards may arise with the increasing use of electronics and software in cars. Apart from complex technology and consumers' expectations, we will get regulations covering the safety of future cars. In the U.S., this is the responsibility of the National Highway Traffic Safety Administration (NHTSA).
Defined by the Vehicle Safety Act in 1966, the NHTSA has the sole authority to make final decisions on rules and safety standards for future road vehicles. Once the NHTSA establishes a standard, the Agency is required to ensure that manufacturers comply when producing new vehicles.
In 2016 the NHTSA published "Vision for Safety," a non-regulatory approach to automated vehicle technology safety. "Entities are encouraged to follow a robust design and validation process based on a systems-engineering approach to design ADSs free of unreasonable safety risks. The overall process should adopt and follow industry standards, such as the functional safety process standard for road vehicles…"
---
---
Which industry standard is the
 NHTSA referring to?
The mentioned standard is the ISO 26262 standard. First issued by International Organization for Standardization (ISO) in 2011 and later updated in 2018. The ISO 26262 is titled "Road vehicles – functional safety," the first comprehensive voluntary industry standard for safety engineering of Electrical and Electronic Systems (E/E) in road vehicles. This standard recognizes that safety is a system attribute and can be addressed using systems engineering methods. ISO 26262 emphasizes the importance of implementing a safety engineering management and fostering a safety culture.
What is functional safety and how to comply?
Functional safety is defined as the "absence of unreasonable risk due to hazards caused by malfunctioning behavior of electrical/electronic systems." The goal of ISO 26262 is to ensure safety from the earliest concept to the point when the vehicle is retired. To ensure vehicle safety, the standard outlines an automotive safety life cycle that describes the entire production life cycle. 
Specific steps are required in each phase of the safety life cycle. One of the most important steps at the beginning of the safety life cycle is the Hazard & Risk Analysis of potential hazards (HARA). The result is an Automotive Safety Integrity Level (ASIL) classification of the hazard and the formulation of an overall safety goal. Safety goals are basically the level of safety required by a system or component to function without posing any threats to the vehicle.
An ASIL is assigned by evaluating three risk parameters, severity, exposure, and controllability. Severity defines the consequences to the life of people due to the failure that may occur.Exposure is the likelihood of the conditions under which a particular failure would result in a safety hazard.Controllability determines the extent to which the driver will be able to control the vehicle should a safety goal be breached due to the failure or malfunctioning. An ISO 26262 method provides guidance on how to assign the ASIL for a hazard once severity, exposure, and controllability are determined. 
In the next step, a functional safety concept is developed for each safety goal. The functional safety concept defines functional safety requirements within the context of the vehicle architecture, including fault detection and failure mitigation mechanisms, to satisfy the safety goals. Then the technical safety concept is developed to specify the technical safety requirements within the system architecture. The technical safety concept is the basis for deriving the hardware and software safety requirements that are used for developing the product. These safety requirements have to be traced, managed and validated through product development to assure the delivery of a safe product.
---
---
Why
 is functional safety important?
Functional Safety describes a risk-based system engineering approach to avoid unreasonable risk. From a business aspect, using ISO 26262 as a guideline helps you to avoid costly product recalls due to safety hazards. Tesla recalled roughly 135,000 Model S and Model X vehicles over Touch-Screen failures in February 2021. The move came after the National Highway Traffic Safety Administration requested a safety recall. NHTSA asked for the recall because the center display in some models can fail when a memory chip runs out of storage capacity, affecting safety functions such as windshield defogging and defrosting controls., exterior turn signal lighting, and rearview backup camera display.
Following the standard minimizes the risk of harm to people and non-acceptance of your products by the market. In particular, automobile manufacturers have a legal responsibility to design their vehicles to guarantee driver, passenger, and pedestrian safety. As a consequence, automobile manufacturers can be named as defendants in a product liability suit. For example, Toyota Motors agreed to pay $1.2 billion to settle the Justice Department's criminal investigation into whether the company hid safety defects related to unintended acceleration in
Takeaway
Functional safety is an essential part of product development and needs to be addressed early in the concept phase and considered through the full product life-cycle. ISO 26262 offers an engineering guideline and methods to avoid or at least mitigate systematic failures and random hardware failures of Electrical and Electronic Systems. The derived functional safety requirements have to be implemented at the lowest level up to the system level, both from a hardware and software perspective. This offers the ability to prove that the added E/E-systems are free of unreasonable safety risks.
The pragmatic engineering approach is to use existing knowledge, or how I call it, to use the industry's memory. You should look at the ISO 26262 series as the framework, and set of guidelines and methods. ISO 26262 can help you with system engineering methods for a safe product and still give you some flexibility in the development process. This is especially helpful for newcomers to the automotive industry, who may lack specific automotive safety engineering experience.
Let's put it that way, using existing engineering methods and knowledge is like standing on the shoulders of a giant – you can see further. This is even more true for automotive product safety because there is no room for trial and error.
Stay tuned: The next blog post in this series will give real-life advice on how to implement functional safety in your organization and products, and a glance at the evolution of functional safety for autonomous driving.
---